Case study: Saving BOAZ 50% in labour costs
We freed BOAZ from a painful manual inventory system, saving the team time and money while unlocking access to invaluable production data.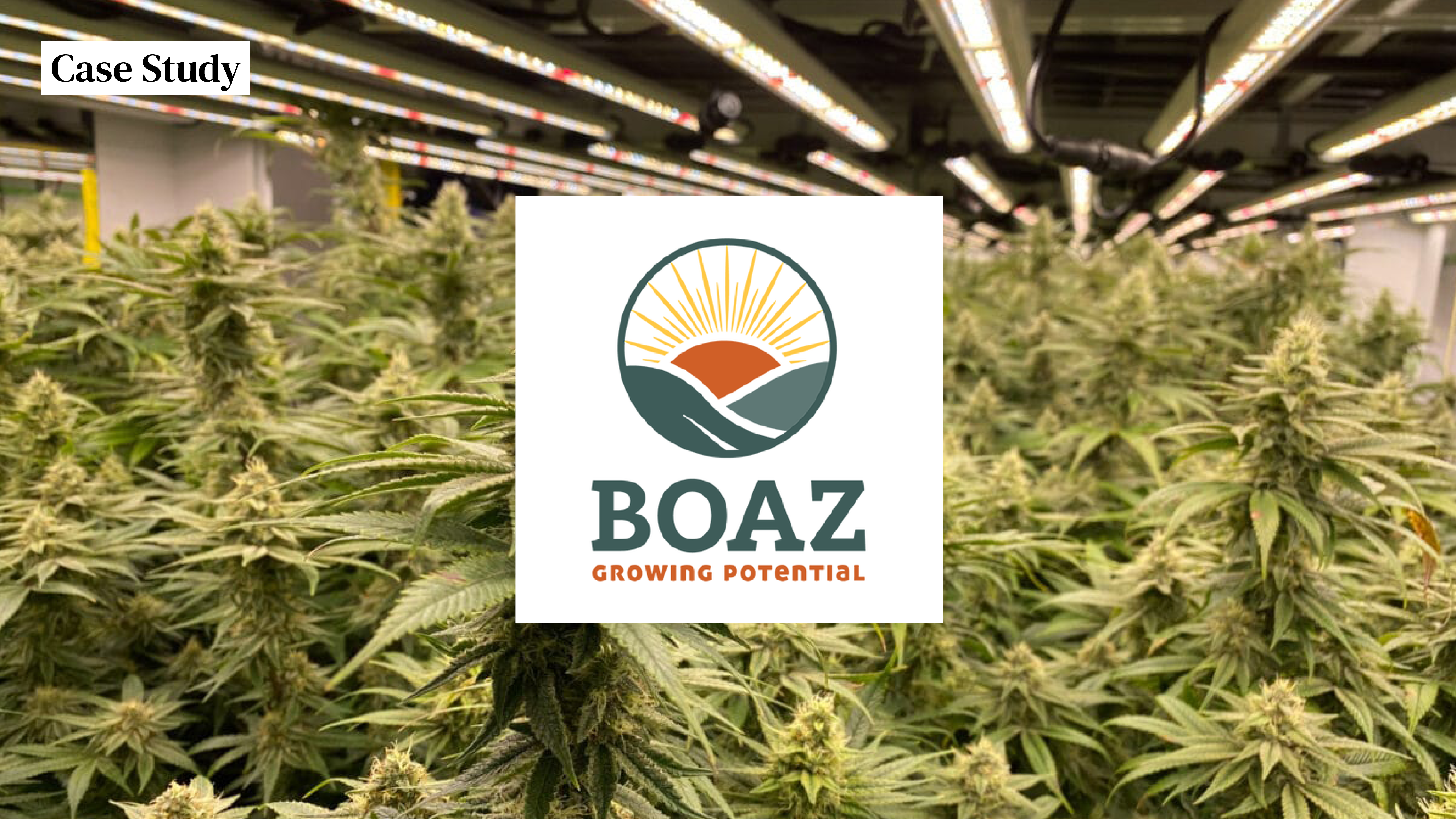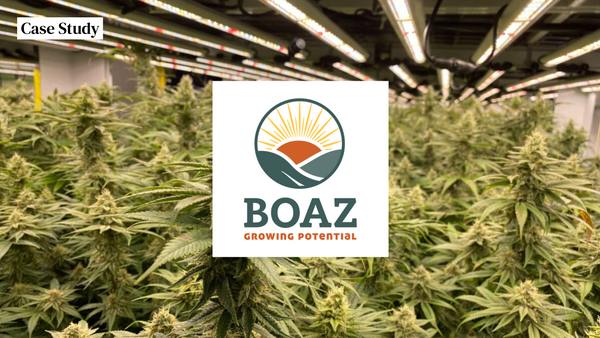 TL;DR - We freed BOAZ from a painful manual inventory system, saving the team time and money while unlocking access to invaluable production data. Here are just some of the highlights:
80% reduction in reporting time
50% labour cost savings
Access to high-quality data in real-time, helping improve processes & batch performance
Quick and easy switchover from its previous seed-to-sale
"If I could go back in time, I would switch to Elevated Signals in a heartbeat. For anyone who's stuck using seed-to-sale & paper-based record keeping, and doesn't think it's worth the effort to change, I'd encourage you to make the move as soon as possible. It's well worth it."
- Don MacKinnon, Process Lead, BOAZ Pharmaceuticals
Read the full story here, or the edited highlights below:  
The Situation
Based in Alberta, Canada, BOAZ Craft Cannabis is a licensed producer of high-quality, hand-crafted cannabis. The team focuses on product innovation in its state-of-the-art 21,500 sq. ft facility, where everything from trimming, to curing and packaging is done by hand.
When we first met BOAZ in 2021, the team was using a seed-to-sale software platform, combined with a paper-based record keeping system. It was challenging to use, and inventory numbers were always inaccurate, resulting in too much time being spent manually verifying and reconciling records in a separate system.
The team was literally "spending hours each day just inputting inventory numbers into a spreadsheet" said Packaging Lead, Jessica. On top of this, they had no access to real-time production inventory data or quality control visibility to help with decision-making and monitoring the health of the business.
They knew they couldn't carry on the way they were. Ops, QA and Packaging teams were spending too much time tackling issues and inaccuracies that came from using the software, and the Finance team couldn't pull reports for shareholders. It wasn't sustainable, they were wasting time and money, and they needed to spend more time focusing on their products.
The Solution
"We knew of other producers that had faced similar challenges with inefficient systems," said Process Lead, Don, "but after speaking to them about their success managing audits, inventory and batch records once they'd switched to Elevated Signals, we knew we had to bite the bullet."
"We looked at ERP systems, but they didn't solve our paper problem, and were extremely expensive"
Janette Valencia, Senior Accountant, BOAZ.
By switching to Elevated Signals, BOAZ streamlined its data collection for inventory management and quality control record keeping into one platform. The team was able to customize the software to their specific processes and workflows.
It only took a matter of weeks to replace their old system with Elevated Signals, "we were worried it would be a difficult transition but it was very smooth. It didn't take us long to realize that Elevated Signals was much easier to use than our old system, and exactly what we needed to manage our batch records and inventory," Don recalls.
The Success
🌿
80% reduction in reporting time: BOAZ estimated that Health Canada Cannabis Tracking System (CTS) reporting previously took 10-12 days. With Elevated Signals, it is much faster and easier.
🌿
50% labour cost savings: "Without Elevated Signals, we would have had to double our QA staff," said Don. Batch record-keeping is now automated, ensuring document control and allowing for end-to-end batch traceability. This streamlines and speeds up reporting for audits and shareholders.
🌿
Painless change management: "At the beginning of the month, all we had to do was give Elevated Signals a snapshot of our current inventory to upload into the system, then we were using the software the next day! By the end of the next month, we were completely off of our old system, and had improved our reporting capabilities," said Janette.
🌿
Access to granular, high-quality information: BOAZ is now getting granular, high-quality information that the team can use to examine trends and improve their products. According to Don, "if we have a crop that turns out really nicely, we can go back and see exactly the fertigation that we used so that we can replicate that process."
You can read the full case study here ✌️