Picture a customer walking into a retail store to purchase their favourite cannabis edible, which happens to be one of your brands. Your product is known for its fast-acting effects, delicious taste and is available in two 5 mg THC gummies. It's a product that this customer loves, consistently returns to and tells friends about.
This is the customer journey you envision for your brand. And your cannabis quality assurance department deserves credit for ensuring that customers focus on the taste and effect of the edible rather than its safety and consistency.
But managing a quality program can be challenging, particularly for cannabis businesses looking to grow. Often, cannabis operators are held up by their quality assurance teams, and to expedite the process, they end up hiring additional staff. However, this results in a large quality team that still struggles to manage the workload.
This article delves into the functions and duties of your cannabis quality assurance department and offers advice on how to streamline your processes for increased productivity and efficiency without the need for hiring.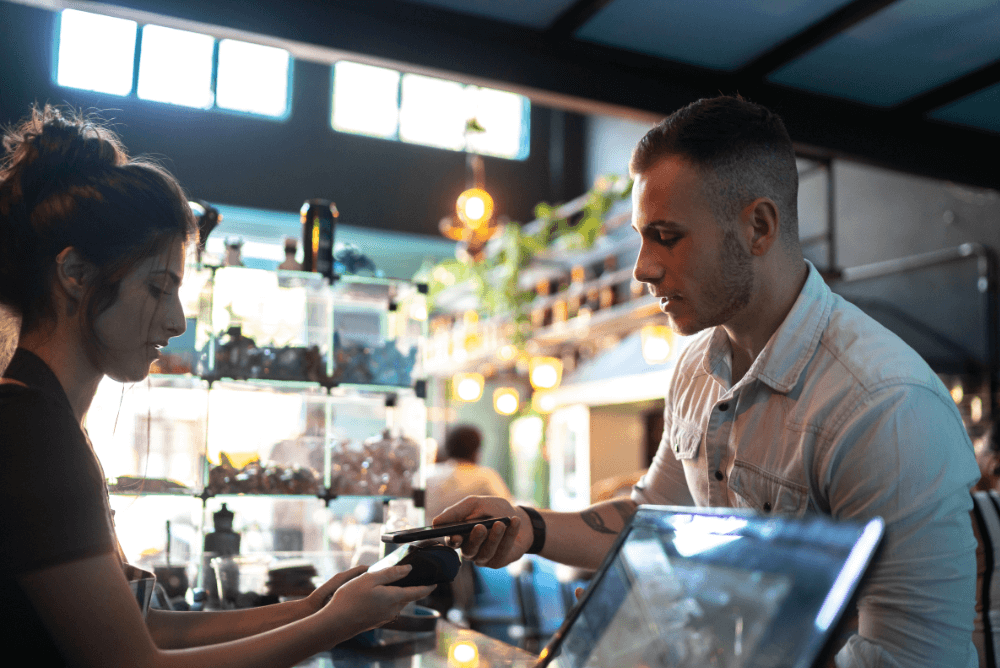 The responsibilities of the quality department
To ensure the safety and reliability of cannabis products, quality assurance teams must adhere to regulations, implement strict quality control measures, establish effective processes to prevent defects, manage documentation, and continuously improve quality systems.
This requires a highly educated and experienced team capable of efficiently working in a fast-paced environment to meet supply chain demands and operational challenges.
The quality department consists of cannabis quality assurance and quality control teams to consistently produce safe and reliable cannabis products.
What is the role of cannabis quality assurance?
The cannabis quality assurance team manages the quality system and follows procedures to ensure that cannabis products are consistent, safe and compliant with the regulations. They focus on continuous improvement, risk assessments, and preventative actions to maintain and enhance overall quality.
The quality assurance team are the ones ensuring that your cannabis products are produced in a consistent manner to delight your customers every time.
They are responsible for managing Standard Operating Procedures (SOPs), validating vendors and equipment, investigating deviations and CAPAs, handling complaints, reviewing batch records, and ensuring the final product meets microbial and chemical contamination limits.
The hefty volume of controlled documentation is reviewed, page by page, to ensure that all processes involved in producing your cannabis products are in a manner that meets quality standards.
What is the role of cannabis quality control?
Cannabis quality control is responsible for inspecting, testing and verifying products and procedures against SOPs and specifications. They identify and address defects or issues with the final product.
Cannabis quality control teams are responsible for everything from sampling to weighing to validating. They ensure that cannabis edibles are mixed uniformly, dosed at a max 10 mg THC and that all of the equipment used when producing the cannabis edible is verified and calibrated.
Before beginning a product run, ensuring the room is clean is important. Although it may appear and smell clean, it's difficult to know without routine cleaning validation tests performed by the quality control team using a swab.
Thanks to the efforts of the quality control team, you can have complete confidence that each cannabis product has the same potency and that the packaging is child-resistant.
If a cannabis product is flagged during production, the cannabis quality assurance and quality control teams collaborate to trace it back to the root cause, quarantine it, test it, and make the necessary decisions to destroy or release it.
The quality team is essential in ensuring product safety, compliance, and consistency, which leads to satisfied customers who will return for more.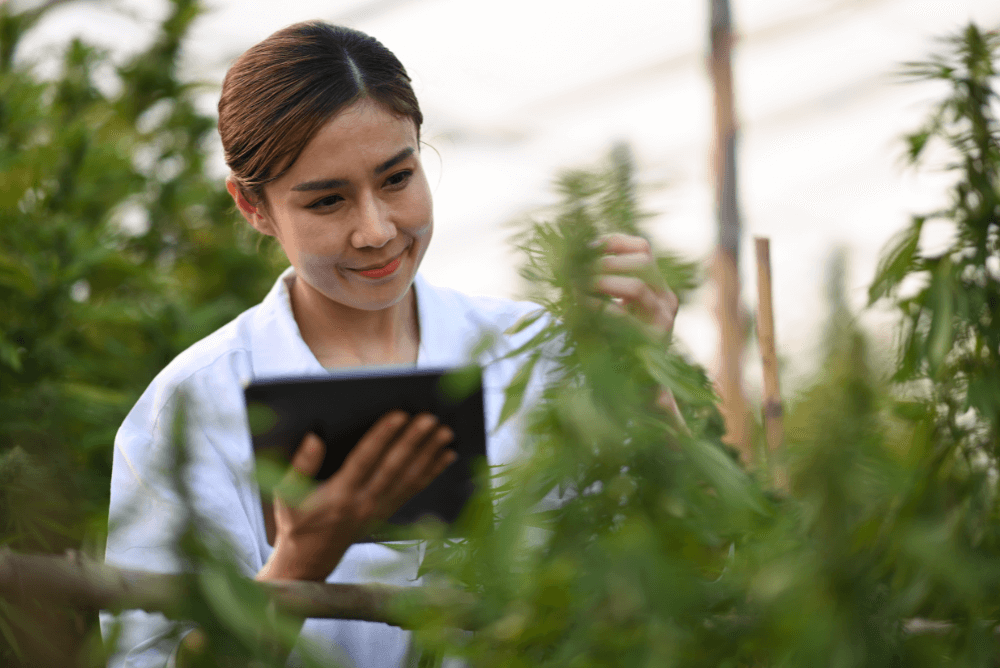 Cannabis quality assurance and quality control qualifications
Performing quality tasks require a high level of knowledge. Quality staff typically have a science-related educational background and use the scientific method to approach challenges. They can resolve issues by analyzing problems, identifying their underlying causes, and asking relevant questions. Quality staff may obtain certifications to enhance their quality system and problem-solving.
Learn more about "Quality Assurance for Cannabis Certificate" at AAPS.
QAP Qualifications
Every holder of a processing licence requires a cannabis Quality Assurance Person (QAP). Health Canada must approve the QAP, and they are personally accountable for SOPs and the release of every cannabis product for sale and export. In addition to an education in science and quality-specific certificates, they must demonstrate to Health Canada that they have the extensive experience required to be held accountable for all quality-related tasks.
Such tasks include:
Development and approval of SOPs
Pest control management and pesticide testing
Quality control relating to the movement, storage and distribution of substances
GPP as they pertain to facilities (including air filtration and ventilation, lighting, water supply, temperature and humidity control, and waste disposal), equipment (including conveyances), sanitation and employee hygiene and protection.
Investigations and risk mitigation pertaining to:
 cannabis or ingredients which pose a risk of injury to human health
 the requirements of Part 5 or 6 in the Cannabis Regulations are not being met
Complaint management and investigation
Approving product quality prior to release for sale analytical testing and validation of testing methods
 Microbial and chemical contaminants
 Disintegration/dissolution testing,
 Cannabinoid content, including variability (THC, THCA, CBD and CBDA)
Sample collection and retention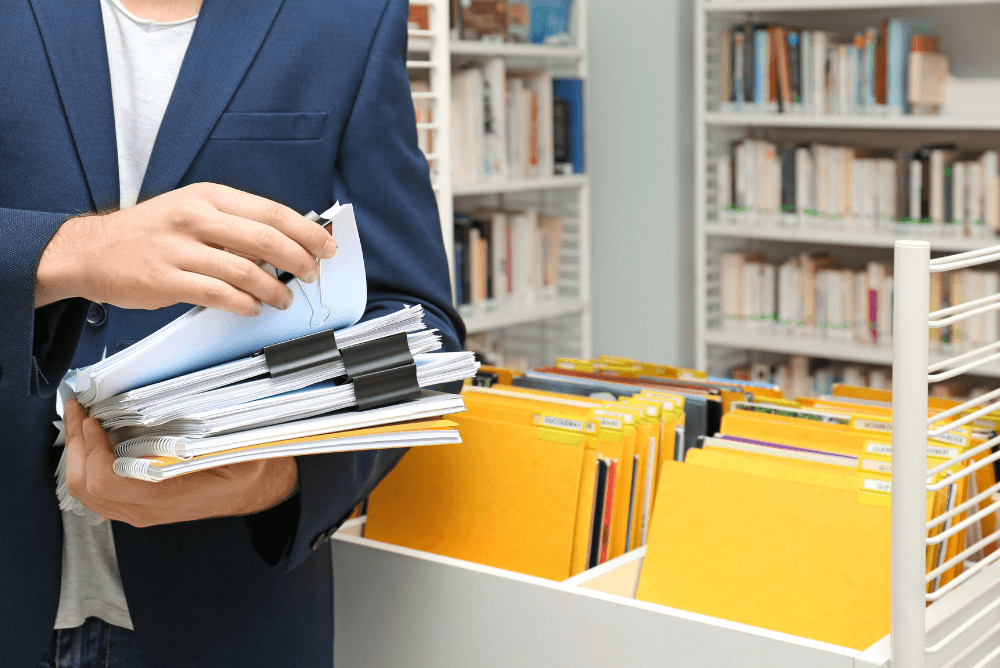 How do I scale my cannabis quality assurance and control teams?
If you want to create new products, increase production capacity, or speed up batch release times, you're probably considering hiring more cannabis quality assurance and control staff.
What many producers miss is that simpling hiring more staff doesn't necessarily translate to increased capacity for the department.
That's why before bringing on more team members, it's important to review the efficiency of the current quality team. Optimizing how you run your quality team can increase capacity to the point where you don't even need to hire.
Before posting the job, consider these two steps to help you increase your team's capacity and asses your hiring needs.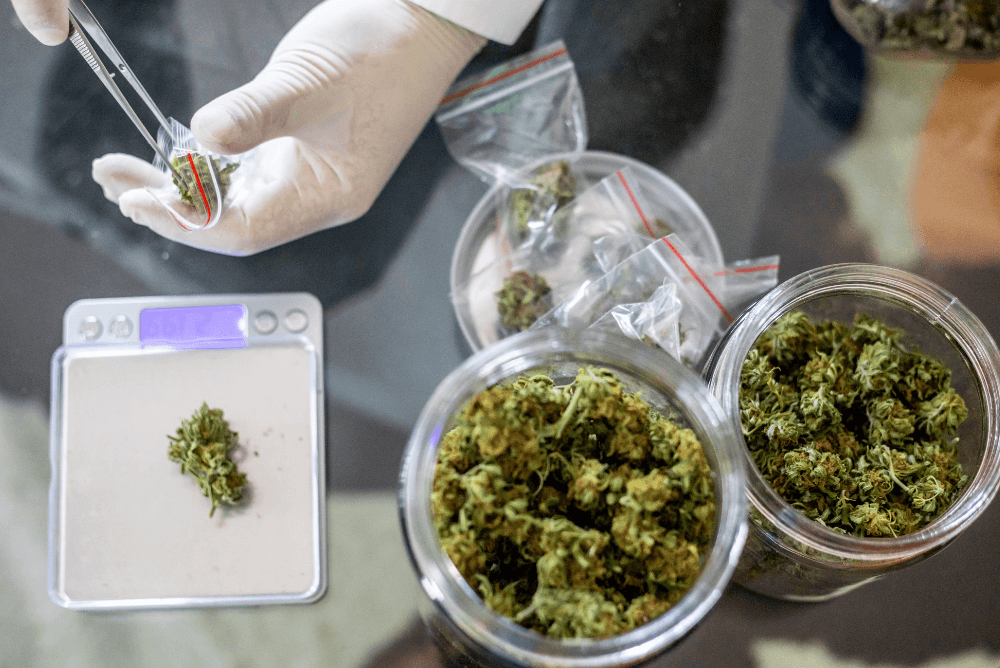 Step one: Increase the capacity of your existing cannabis quality team
Work with your team to identify the root causes of inefficiencies and make necessary changes to your quality system to prevent them from recurring.
For instance, when reviewing a batch record, a quality assurance associate has to contact a team member to confirm handwriting and search for paperwork during an investigation. This problem happens several times throughout the review processes, slowing down batch release by hours, if not days.
The result is you're unable to get the product to your customer on time. This can impact your relationship with the customer and can even lead to distributors dropping you.
You might want to hire someone to speed things up, but it doesn't eliminate the fundamental handwriting and organization issues. Instead, you should find a solution to the root problem, like implementing software with digital forms.
In a digital format, all information is legible, and the quality controls in the software can even ensure that all fields are complete, and drop downs limit what information is being input. In addition, losing forms is no longer an issue because it's all available in the software.
This approach allows your team to spend much less time correcting and collecting documentation, saving hours on batch release and increasing the team's capacity. It also frees the team to complete more batch reviews or work on another project.
As you can see, the increased capacity means you don't need to hire to achieve your business goals.
Step two: Identifying bottlenecks and gaps in the quality team
Now that you've increased the capacity of your cannabis quality assurance and control teams, you can properly assess whether you need to hire someone.
The next step is identifying bottlenecks or skill gaps on your team.
If you've increased the capacity of your cannabis quality assurance and control teams and are still struggling to keep up with scaling demands. That indicates you have bottlenecks and skill gaps that require training or hiring.
First, consider what your scaling objectives are. The expertise and number of people required will vary greatly depending on the project.
Let's dive into a couple of examples.
For instance, you may want to expand your product offering to create cannabis vapes, requiring specialist knowledge and experience from your quality assurance teams, along with changes to processes and SOPs.
You should hire someone with processing and vape experience to help you set up new processes and understand formulations, analytical testing and labelling requirements.
Alternatively, if you want to enter a new market that requires you to meet Good Manufacturing Practices (GMP), you will need to modify your facility and existing processes.
You need to hire someone with previous experience working in a GMP facility who can help you establish your GMP program and successfully pass the audit. Additionally, you may consider hiring a few junior staff members to assist with program management.
These two projects require completely different approaches and hiring needs. It may seem like common sense, but far too often, we see cannabis producers with inflated quality departments still struggling to keep up with business demands.
This approach ensures that the individuals you hire contribute to solving your problem.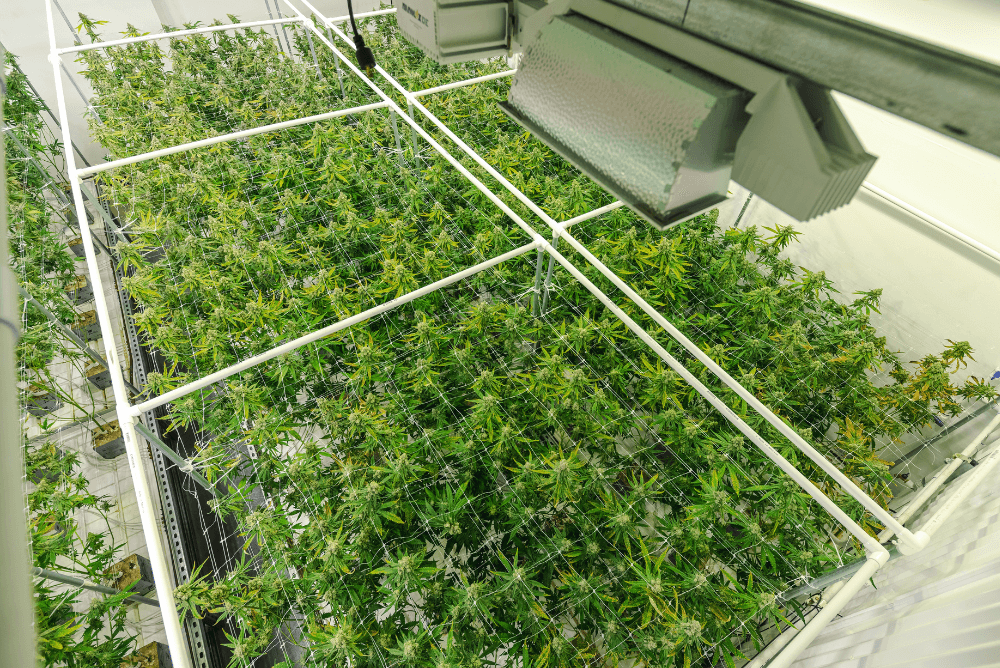 Do I really need to hire more cannabis quality assurance staff, or do I need software?
Many time-consuming and low-value quality tasks are often the result of human error and poor organizational systems. These issues include misplaced controlled documents, the challenge of deciphering poor handwriting and disjointed inventory management systems.
Instead of immediately hiring additional staff to speed up operations or increase the cannabis quality assurance team's capacity, you should first consider investing in tools and software to eliminate these inefficiencies. One such solution is an MES (Manufacturing Execution System) like Elevated Signals, which can help your team address common issues in the quality department.
Cannabis MES software is a comprehensive platform for tracking and documenting the entire process of transforming raw materials into finished goods. It offers a centralized system where all inventory movements, quality assurance and control activities, and environmental data can be captured and recorded, resulting in detailed production batch records.
By implementing a cannabis MES, you can eliminate the following common inefficiencies for quality teams:
With the use of digital forms, there is no longer a need to decipher poor handwriting, ensuring accuracy and efficiency.
All forms and records are organized in a cloud-based system, eliminating the need to physically search for paper records. This streamlined approach allows you to compile batch records in a matter of seconds.
The software provides customizable digital forms that allow you to indicate required fields and controlled data inputs. This reduces the chances of incomplete forms and minimizes mistakes.
The MES software includes built-in quality controls, giving QAPs the power to sign, lock, and block inventory from moving until it has been cleared for release. This ensures compliance and product quality.
But rather than just take our word for it, check out what our customers say about their experiences with our software.
🌿
"The paper-based system required significant resources to manage, and our production team was looking at hiring a QA compliance liaison for every department to move paper documents back and forth for verification," - Tyler Perkins, QAP at
Rubicon Organics.
By implementing Elevated Signals, Rubicon Organics avoided hiring eight new QAs, saving roughly $516,000 in the first year alone.
🌿
"It took several hours per batch to locate, review, correct, reconcile documents and communicate back and forth between teams." - Mariana Black, Chief Compliance Officer & QAP,
Glasshouse Botanics Inc.
With Elevates Signals, the team reduced the time spent collecting batch records by 80%.
🌿
"The software is user-friendly and customizable which means we can create forms and reports that are custom to our facility's processes - this is so valuable for me as a QA, I'm no longer glued to my computer and can easily stay on top of all of our paperwork." Paul Brownfield, QAP,
Organnicraft
. The automation of daily record keeping and the batch binder building that Elevated Signals enables saved Organnicraft time and money as it expanded and scaled.
Conclusion
Cannabis quality assurance and quality control teams play a vital role in ensuring product safety, consistency, and compliance.
To optimize your quality assurance processes and scale effectively, it is important to address inefficiencies and bottlenecks within your team. By increasing capacity, identifying skill gaps, and hiring the right talent, you can meet scaling objectives and ensure regulatory compliance.
Additionally, investing in tools like MES software such as Elevated Signals can streamline operations, eliminate inefficiencies, and enhance overall productivity.
With improved efficiency and accurate quality management, you can deliver safe and reliable cannabis products that satisfy your customers' expectations.
Want to learn more about Elevated Signals' manufacturing software?
---
Subscribe
Join the newsletter to get the latest updates.
---