After a long couple of years of zoom calls, we were finally able to partner up with our friends over at Growhaus Supply to throw a "Hauswarming" evening at their HQ in Stoney Creek, Hamilton. It was a night filled with empanadas, good chats and a couple of educational sessions thrown in for good measure.
There are a lot of information silos in this industry, so it's great when you get a room full of experts from different types of cannabis companies sharing their knowledge.
Our very own CPO, Hardeep Shoker, kicked off the night by discussing the supply chain principles that would accelerate the cannabis industry towards profitability and efficiency.
Touching on lean manufacturing and "The Toyota Way" the main idea is that cannabis producers/processors need supply chain visibility to eliminate waste from the cannabis facility ruthlessly, and the first step is to control your inventory. As quoted by the man himself, "It's all about people, process, and technology." If you're interested in checking out the video, see below.
We also had the pleasure of welcoming Nicole Kenny. As a previous VP at Virox, her experience in infection prevention and biosecurity drove home the importance of maintaining core sanitization principles in the cannabis facility. She outlined the nuances of cleaning, sanitizing, disinfecting, and sterilizing while reassuring us that we learn from our mistakes. (We also got to see some cute dog photos, and for that, we are thankful.)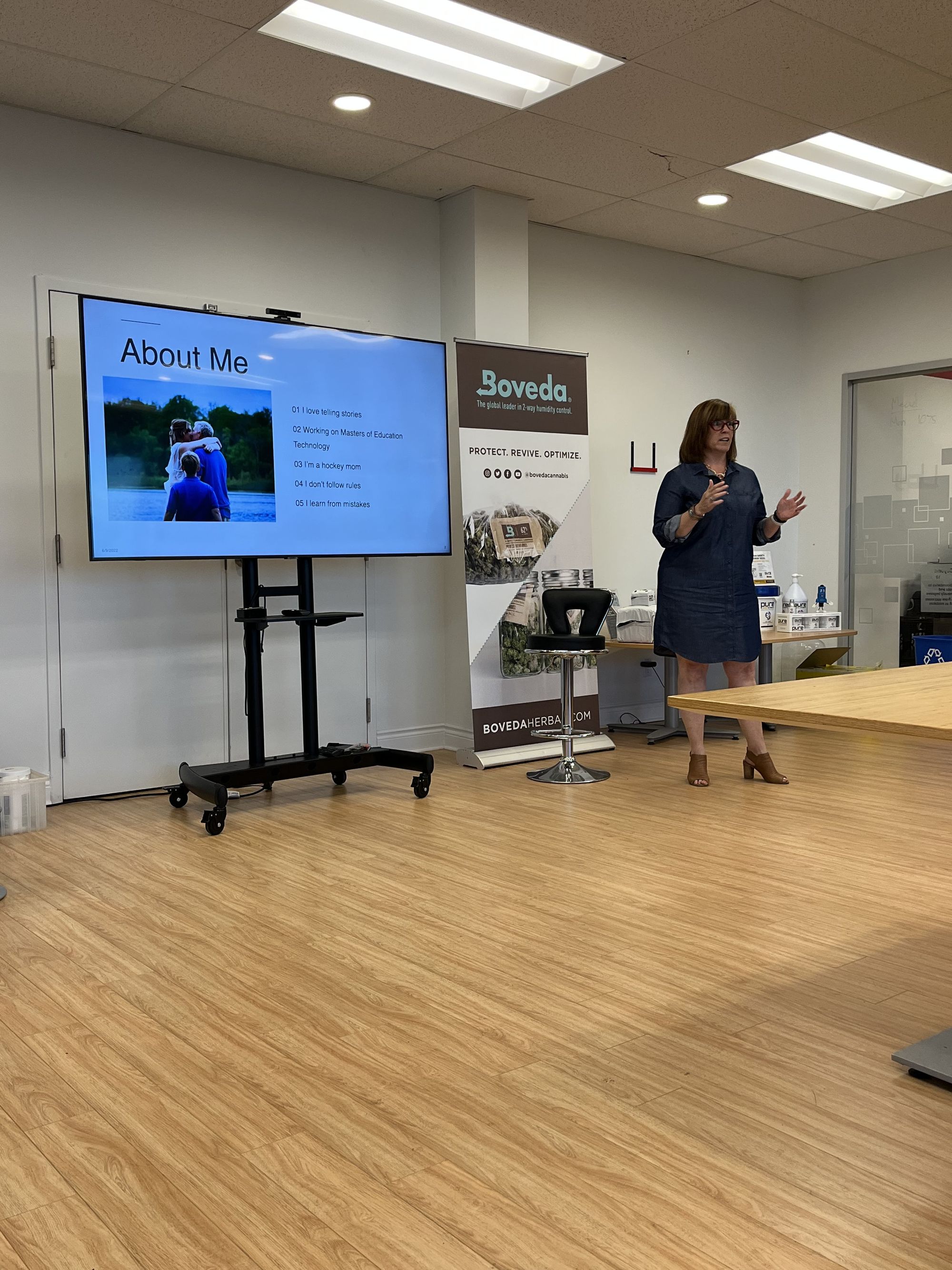 A huge thanks to everyone who stopped by! We hope to have many more similar events, so please hit us up if you'd like to come along, and we'll let you know where and when.  


---
Subscribe
Join the newsletter to get the latest updates.
---