Elevated Signals at MJ Biz Con & Lift!
After a long hiatus, we're really excited to get back to in-person events! We'll be heading to MJ Biz Con in Las Vegas in October, and Lift&Co Expo in Toronto in November.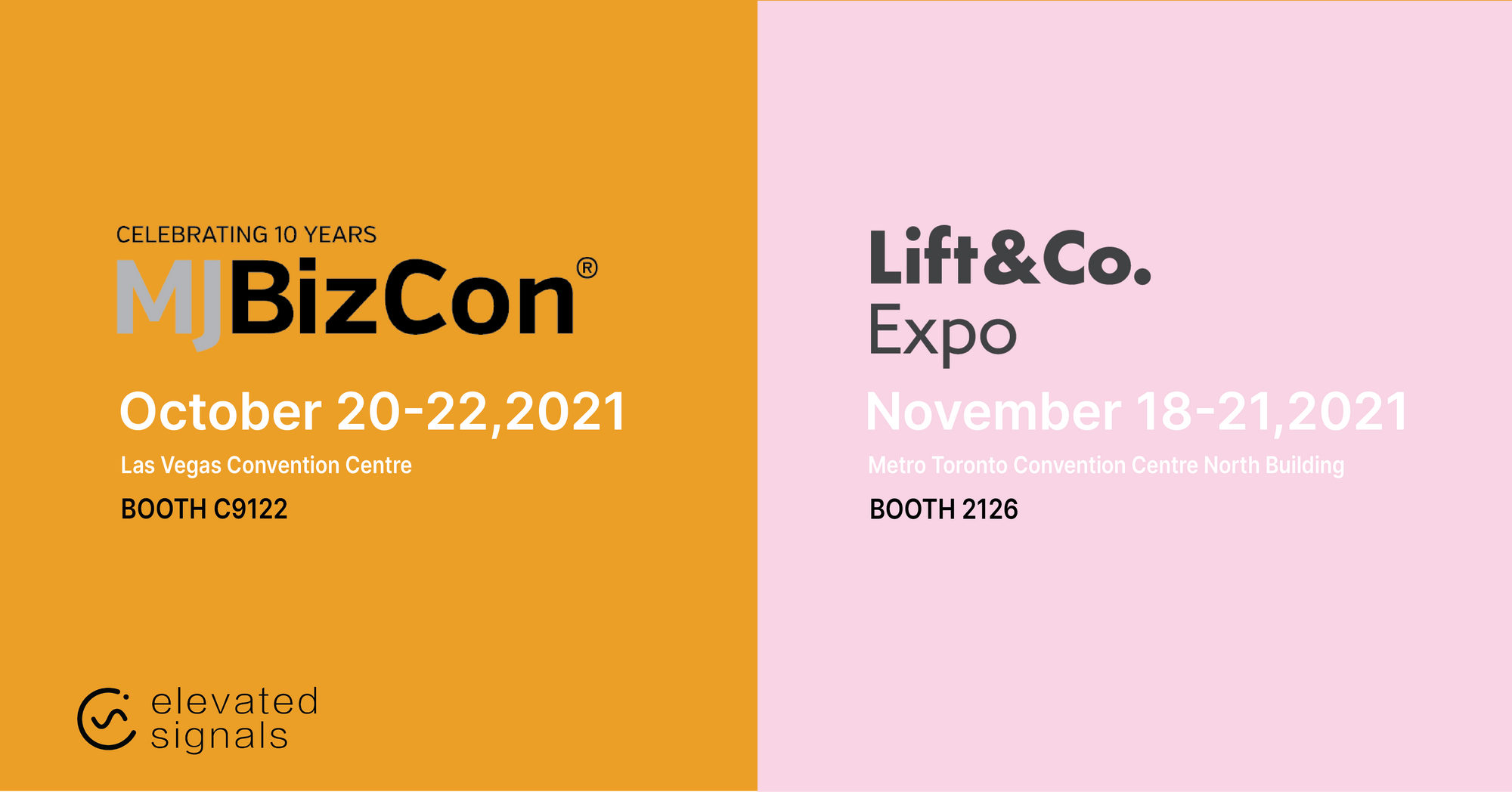 If you're attending either event we'd love to see you! You'll find more details on both events below, let us know if you'll be there at hello@elevatedsignals.com or @elevatedsignals 🙌
When: Oct 20-22, 2021
Where: Las Vegas Convention Center
About: Now in its 10th year, MJ Biz Con is the largest, most established cannabis business conference in the world! The 2021 event will showcase over 1,100 exhibitors (including Elevated Signals!) and more than 70 hours of educational content from 140 speakers.
Our booth: Central Hall — C9122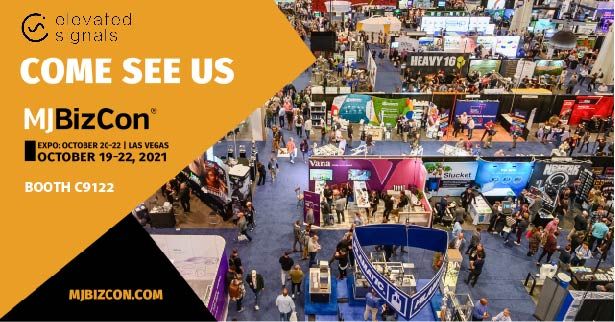 When: Nov 18-21, 2021
Where: Metro Toronto Convention Centre North Building
About: Lift & Co. Expo is Canada's largest and most beloved cannabis event! It kicks off with a business conference (Nov 18), followed by an industry day for business networking (Nov 19) then two consumer days (Nov 20 & 21).    
Our booth: #2126