Case study: 314 Pure - batch records in seconds not days
Thanks to Elevated Signals' software, 314 Pure cannabis was able to save time, money and boss its audits!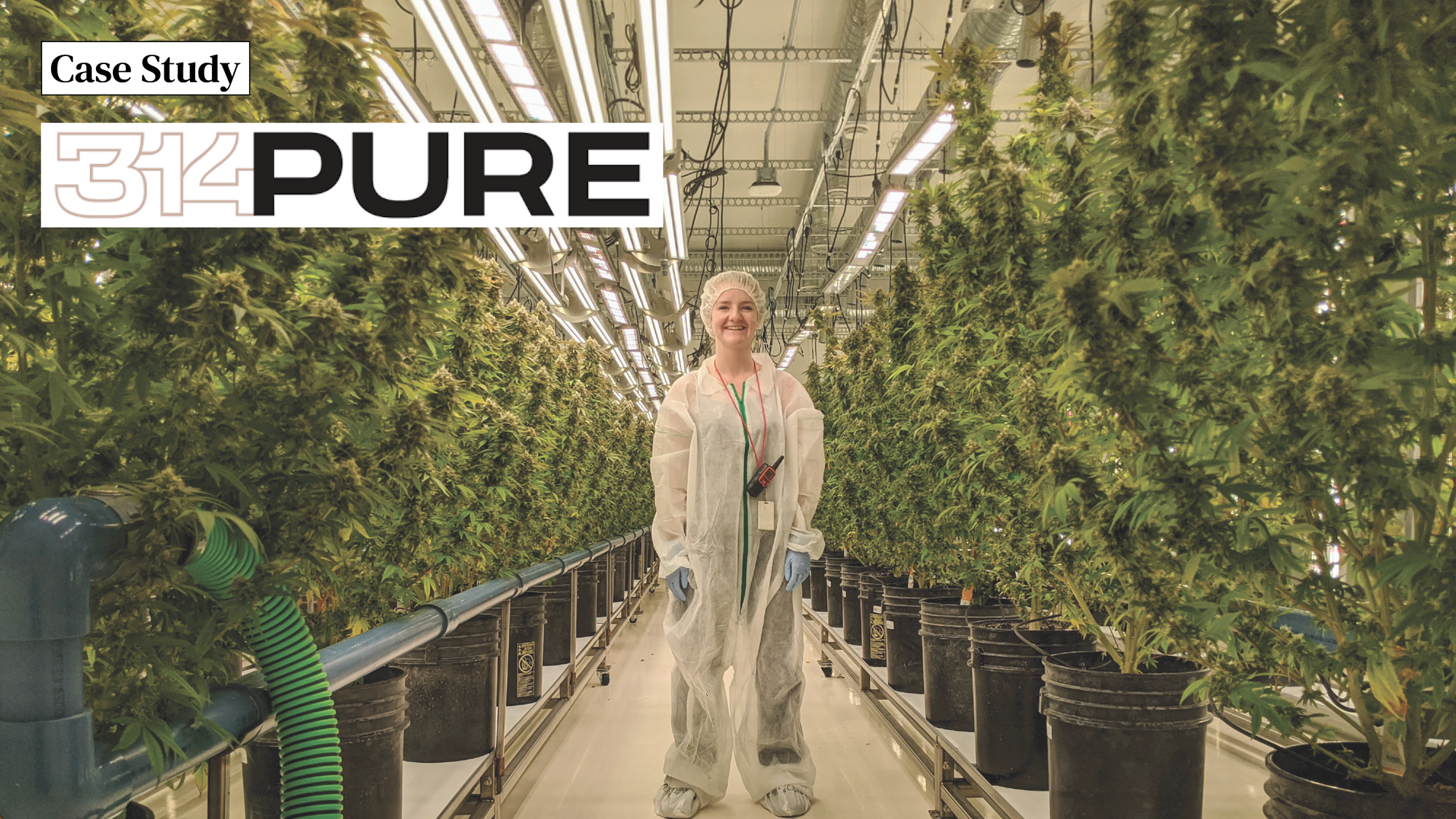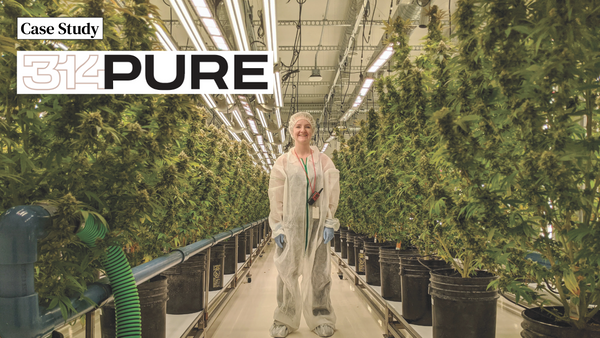 TL;DR - Thanks to Elevated Signals' software, 314 Pure cannabis was able to save time, money and boss its audits! Here are the key successes:
5x more cost effective that its paper + seed-to-sale combination
Batch release in 10 seconds, rather than 10 days
15x increase in functionality compared to the previous system
Flexibility to adapt to changing requirements
You can read the full case study here, or the edited highlights below ☺️
The Situation
314 Pure is a licensed cannabis producer with cutting-edge grow rooms in its 42,500 sq. ft facility in Crossfield, Alberta.
The team originally used seed-to-sale software alongside pen, paper and spreadsheets to manage its inventory and Health Canada compliance which was time consuming and expensive to manage. Here's what the they had to say:
"Our quality records were on paper and not linked in any way to our inventory, meaning we lacked context on our batches - loads of important information and data points were essentially filed away."
Katie Kapcsos, QAP, 314 Pure
"The old software kept arguing with reality. We had a room with 200 plants and it would say we had 174. It wouldn't allow us to change anything and it was impossible to speak to customer service. It was infuriating"
Joel Darichuk, General Manager, 314 Pure
The Solution
Joel and Katie knew they needed a new system, and with Elevated Signals they found one that met all of their requirements.
The software digitizes and automates batch record keeping so that all reports, including those required by the CTA and CRA, are always easily accessible. Custom forms can be developed to capture facility specific environmental and production focused data.
"It's a flexible system in an inflexible industry, which is very valuable" said Joel.
As Katie puts it, "with Elevated Signals I can oversee everything that happens at the facility without physically being there. It's intuitive and laid out in a way that, if somebody asks me a question about a batch, I have an answer in two seconds."
The Success
🌿
Batch Records in 10 Seconds Rather Than 10 Days: 314 estimates that it takes 10 seconds to generate a complete batch record with Elevated Signals, compared to 10 days with its old hybrid, seed to sale and paper based system.
🌿
5x Cost Savings: 314 Estimates that Elevated Signals cost five times less to implement, compared with its old approach of using seed-to-sale software combined with paper record-keeping.
🌿
15x the Functionality: Detailed, fully-digital record-keeping, automated batch records, and customizable forms were all features that were missing in 314's previous solution.
🌿
Flexibility to Adapt to Changing Requirements: "As regulatory requirements change, or when a facility's manufacturing processes evolve, a lot of systems become obsolete, but because of its flexibility, Elevated Signals does not," said Joel. "The pliability of the system is great and the team keeps innovating the platform."
Read the full case study here ☺️