Welcome to the first edition of our partner spotlight! At Elevated Signals, we strive to work with the industry's best to bring you valuable insight and support to help your cannabis businesses thrive. Our partners have tried and true expertise and experience, and we're excited to showcase their services and thought leadership in this new series.
Without further ado, let's jump into our first-ever partner spotlight. Introducing: Flemming & Singh Cannabis Inc. Flemming & Singh work with cannabis growers to help them produce the highest quality plants and cannabis. Headed by Randy Flemming and Av Singh, collectively, they bring over 50 years of experience in organic cannabis cultivation, yield and quality best practices.
We sat down with Av Singh, Ph.D., PAg, to ask him some questions about his business, perspective on the cannabis industry and the biggest challenges facing producers in 2022.
What services do Flemming & Singh Cannabis offer?
"Flemming & Singh Cannabis has evolved from primarily helping with licensing and facility design to now focussing on increasing cultivation efficiencies and troubleshooting plant health issues. Tweaking environmental conditions, developing lighting recipes, interpreting soil tests, and modifying cultivation methodologies – essentially whatever it takes to make your LP more sustainable and successful. Our tagline is the "culmination of subculture with science" and we hope to give honour to the traditional wisdom of prohibition growers while incorporating emerging knowledge to grow this plant even better."
What type of businesses do you typically work with?
"Our model has always been "small is beautiful" and so the majority of our clients are tight-knit operations in which employees wear many hats. For most, this dynamic tends to bring out stronger teamwork, helping to focus on the cultivation tasks rather than needing to address HR issues. It allows for greater ownership of the whole seed (clone) to shelf process."
What do you think are the biggest challenges facing cannabis producers in 2022?
"Knowing and doing what you know and do best – ultimately finding your niche and excelling in it. Too many cultivators have been taught that vertical integration is the only way to survive. They jump into value-added processing without proper resources (i.e., talent, time, money, etc.). Their core values and quality flower begin to diminish. The cannabis sector needs to increase its collaboration and cooperation with each other. Of course, there is a perpetual need to better address environmental and social justice, which are sorely lacking in the cannabis space."
How did you first get into the cannabis industry?
"Randy Flemming, aka the Pot Whisperer, was the first Master Grower at Organigram in 2012. However, he wanted to share his knowledge with others and pursued consulting. Randy invited me to push Living Soil Organics in 2014. Developing a microbial-rich, nutrient-dense, Just Add Water Super (JAWS) soil supported our cultivation methodology which supports the relationship of plant and microbe that co-evolved for millions of years."
What is your favourite thing about working in cannabis?
"It all starts with the amazing cannabis plant. We hold it in great reverence as medicine, as spirit, as culture, as feminine. As a testament to this plant's power, through its legalization, it has brought us in contact with so many incredible people, many of whom share similar values that it can help heal our broken species."
A big thanks to Av for answering our questions! You can find out more about Flemming and Singh and their services here.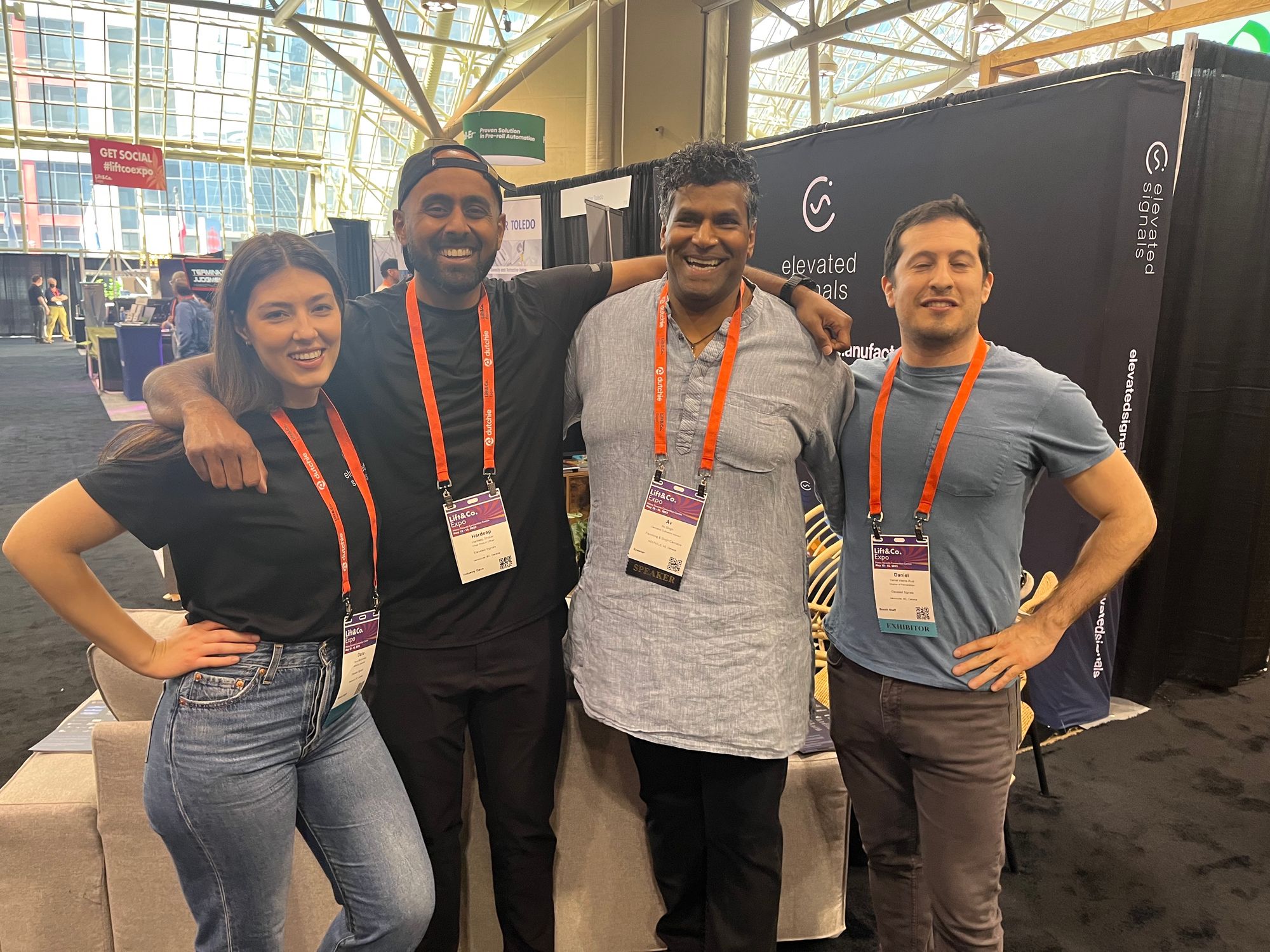 How Elevated Signals and Flemming & Singh Cannabis work together
We've worked with Flemming & Singh for several years to help LPs achieve the best possible grow. They provide us with valuable insight into the needs of cultivators and the evolution of growing techniques. Robust record-keeping, inventory management and documentation of environmental conditions and inputs is key to producing flower of exceptional quality that is reproducible, time and time again. Flemming & Singh help their customers identify when cannabis software is instrumental to achieving their business goals.
If you'd be interested in learning more about our partner program, please do not hesitate to get in touch! You can reach us at partnerships@elevatedsignals.com.
About Elevated Signals
Elevated Signals builds manufacturing software for cannabis producers who are tired of battling paper, spreadsheets, outdated ERP systems and seed-to-sale software.
We help cultivators and producers streamline data collection & aggregation by combining digital batch production records, inventory tracking & environmental data into a single customizable platform. This enables our customers to significantly lower costs, stay compliant & make informed decisions.
Want to learn more about how our cannabis software can save your business time and money? Check out our products page or book a demo today!
---
Subscribe
Join the newsletter to get the latest updates.
---